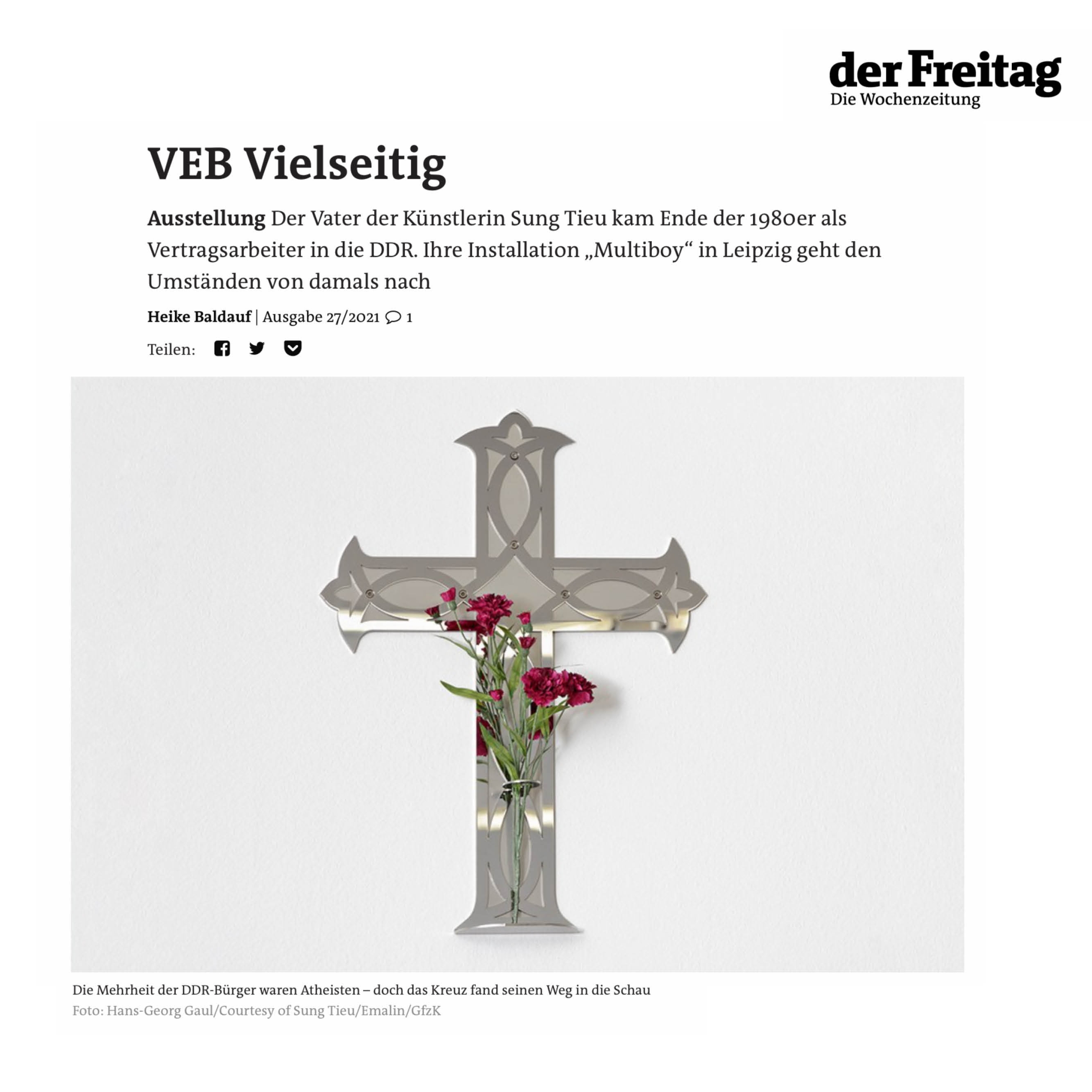 In "VEB Vielseitig" Heike Baldauf writes about Sung Tieu's exhibition "Multiboy" | Der Freitag Wochenzeitung, 27/2021
"The contract workers, too, had to be able to do many things, were coveted and yet socially excluded. Through her artistic exploration of the relationship between work and life, individual and system, Sung Tieu brings this past to light."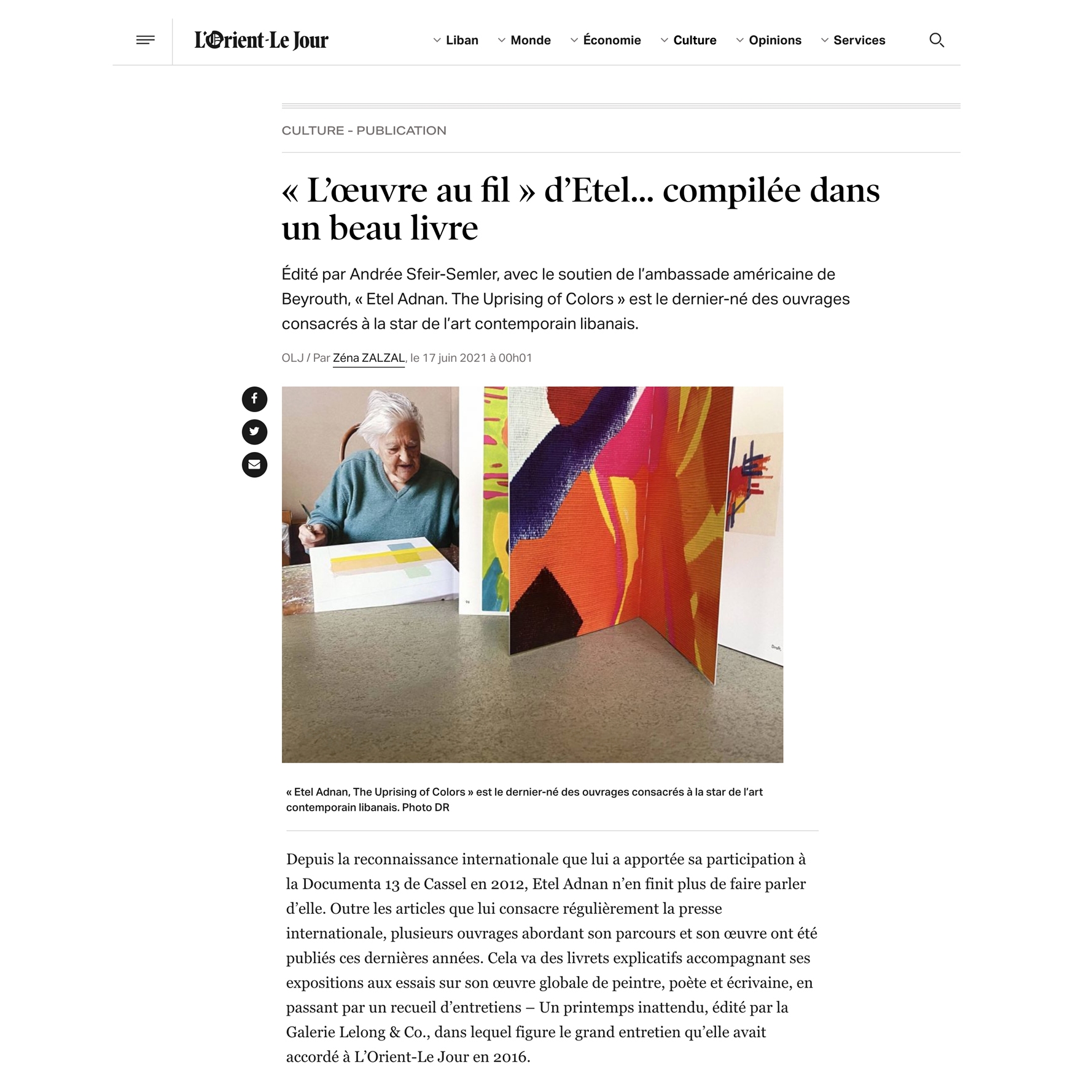 "«L'œuvre au fil» d'Etel...compilée dans un beau livre" | Article by Zéna Zalzal for L'Orient-Le Jour from June 17, 2021
"And in this opus, with its sunny cover, we plunge into the radiant intensity of these abstract and colorful "threaded works of art" (the tracing of which took a year of research throughout the world for the gallery team), as well as into the fluid narration of the stages of their creation."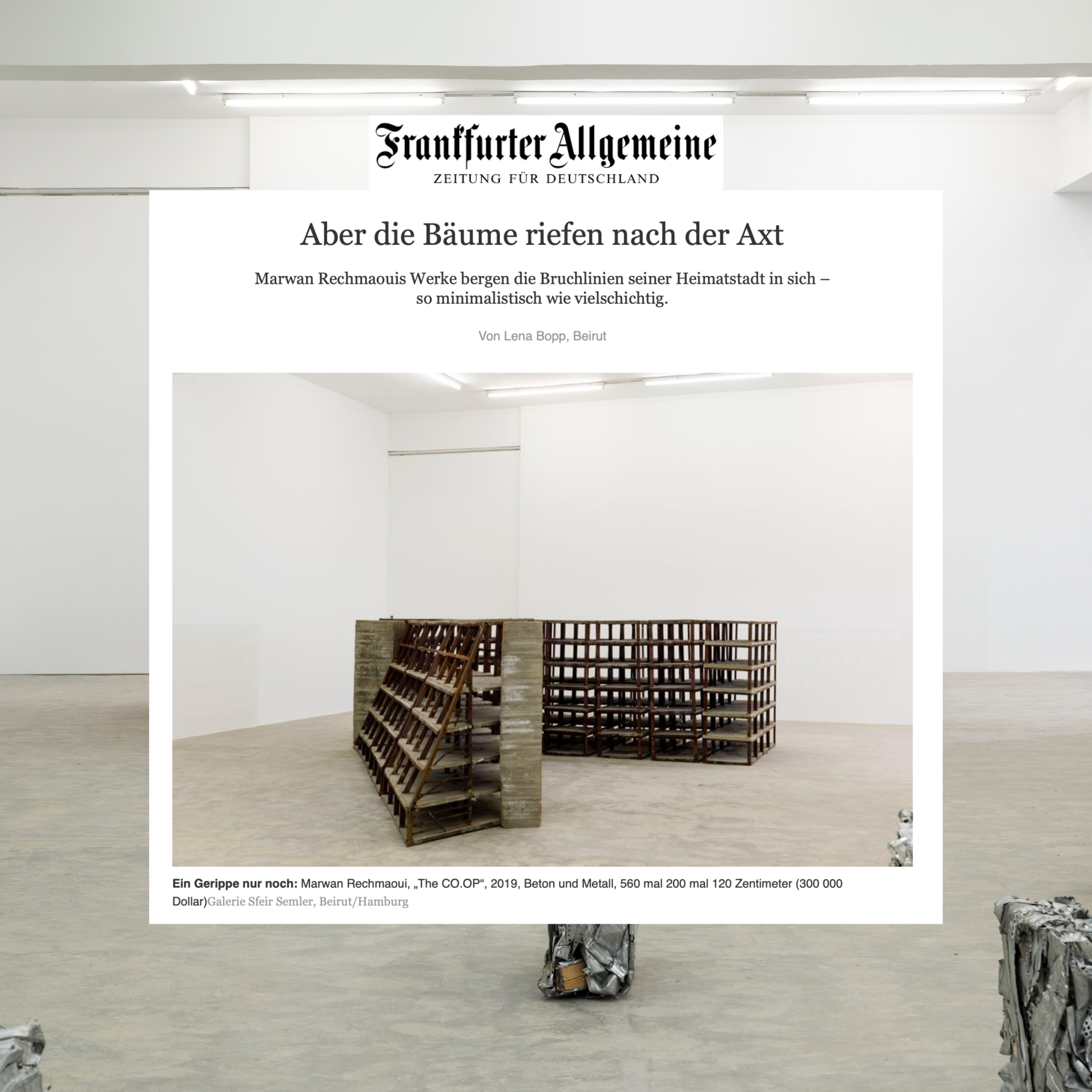 "Marwan Rechmaoui: But the trees kept voting for the axe" Article by Lena Bopp for Frankfurter Allgemeine Zeitung (via FAZ+), May 15, 2021
"Rechmaoui always approaches the city in a very concrete way. Not only in his choice of material. His working method is also down-to-earth in the sense that he has walked, photographed and mapped all the districts, seeking to grasp the many religious, social and cultural fault lines as well as the genealogical, geographical and historical layers."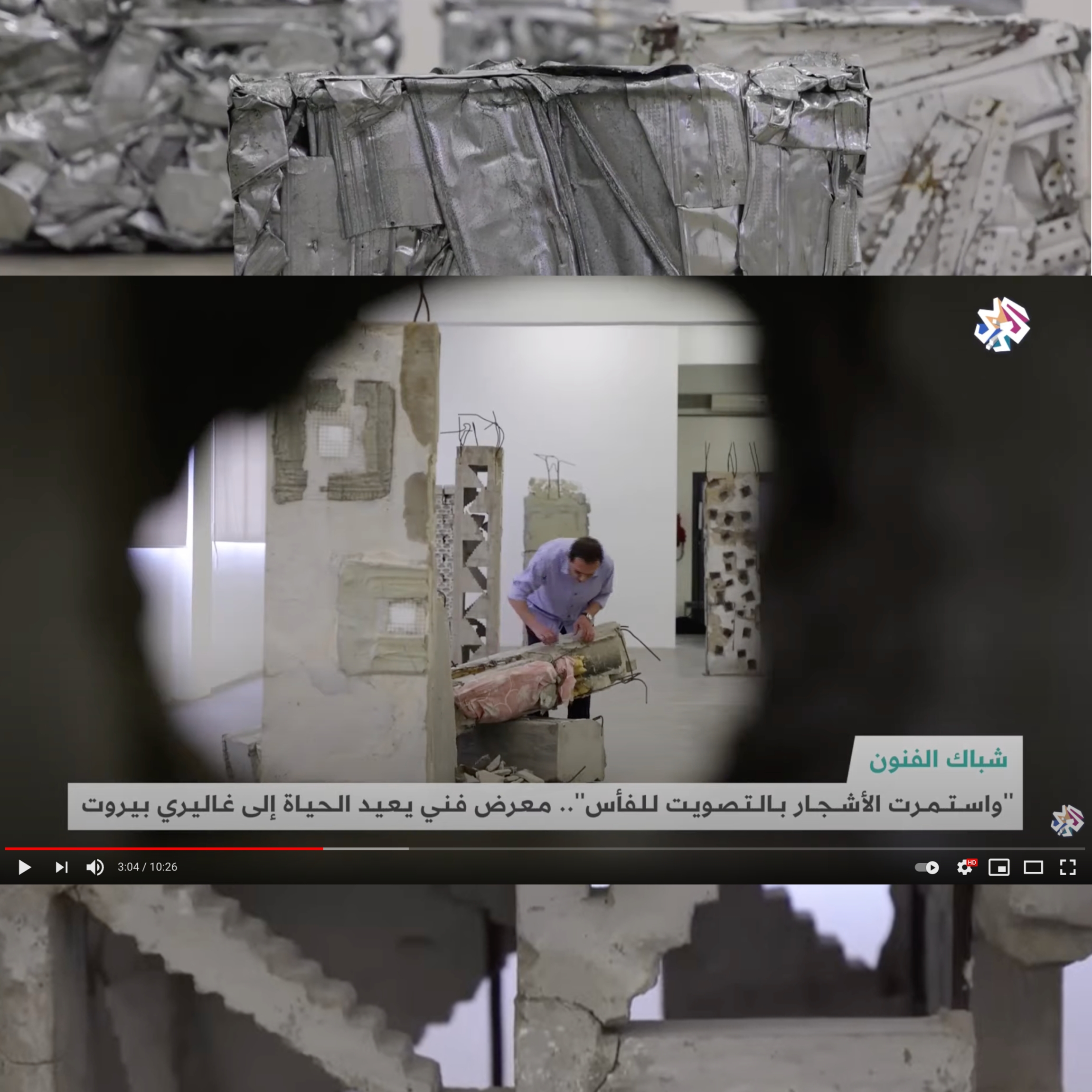 Live interview with MARWAN RECHMAOUI on Al Araby TV
Live interview with Marwan Rechmaoui on Al Araby TV as part of the Shababik programme.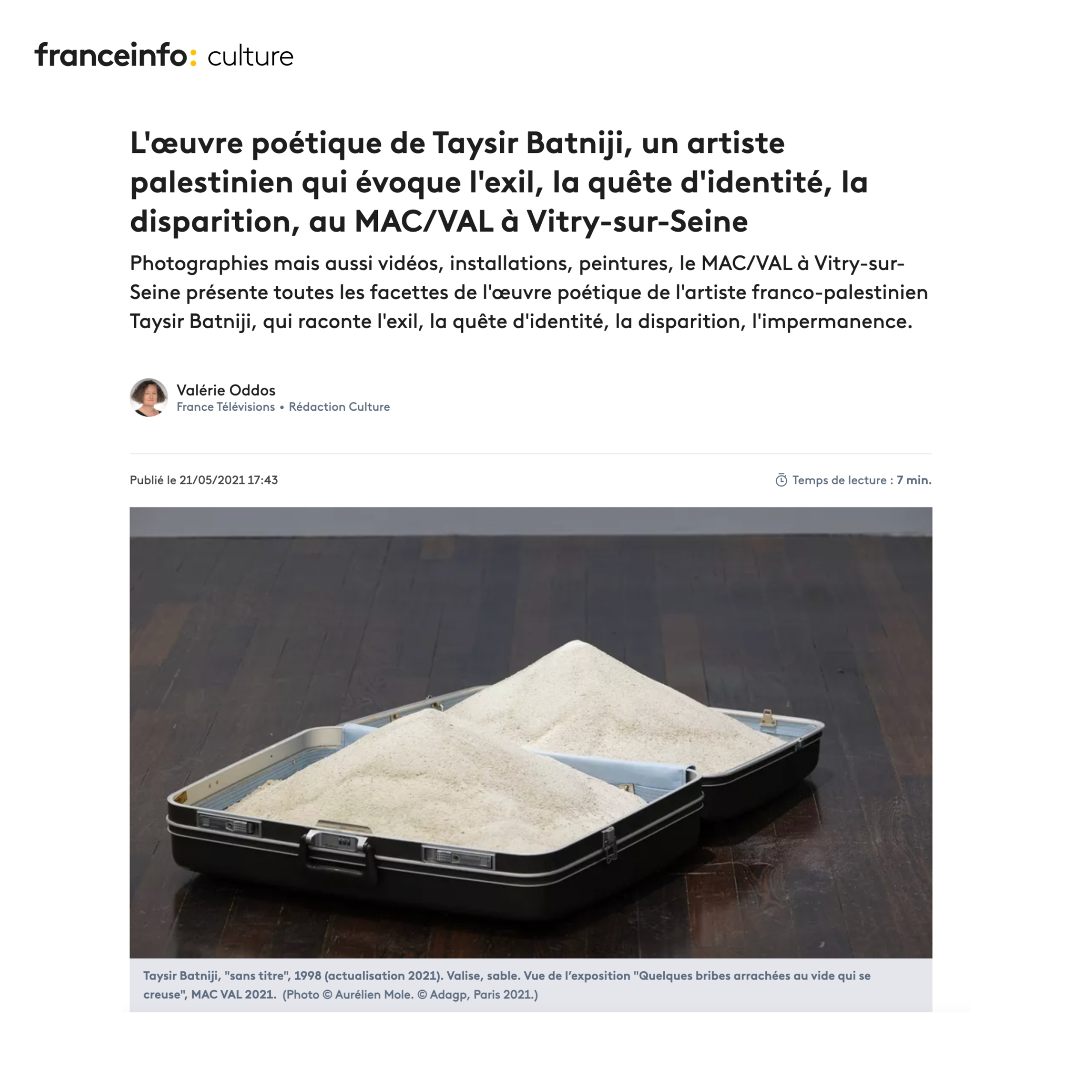 Valérie Oddos on TAYSIR BATNIJI's solo exhibition at MAC/VAL
"The Franco-Palestinian artist Taysir Batniji tells the story of exile, the search for identity, disappearance, impermanence." (French)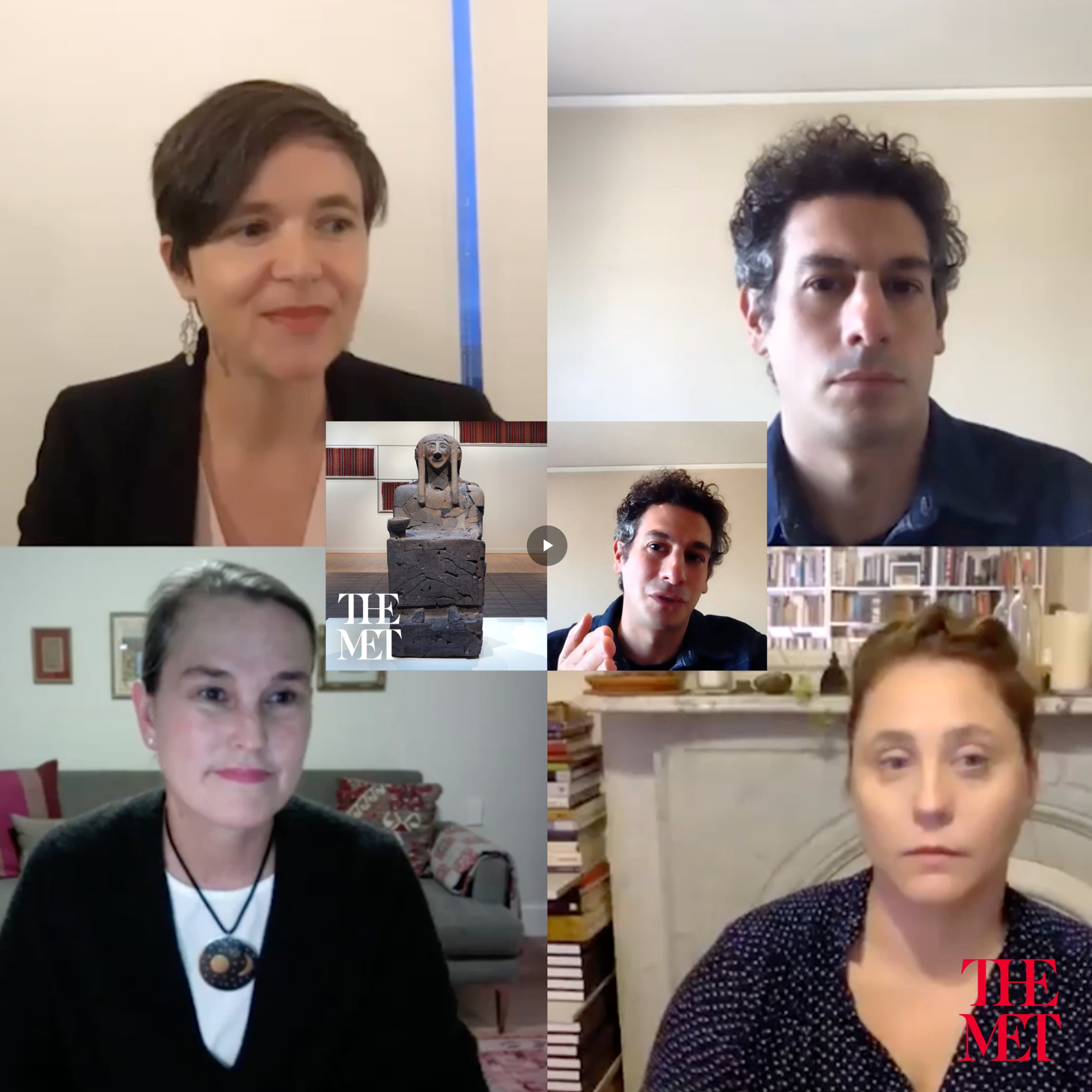 RAYYANE TABET / Alien Property: In Light of What We Know Now | ZOOM TALK
Join contemporary artist Rayyane Tabet and Met curators to explore the development of Rayyane Tabet / Alien Property.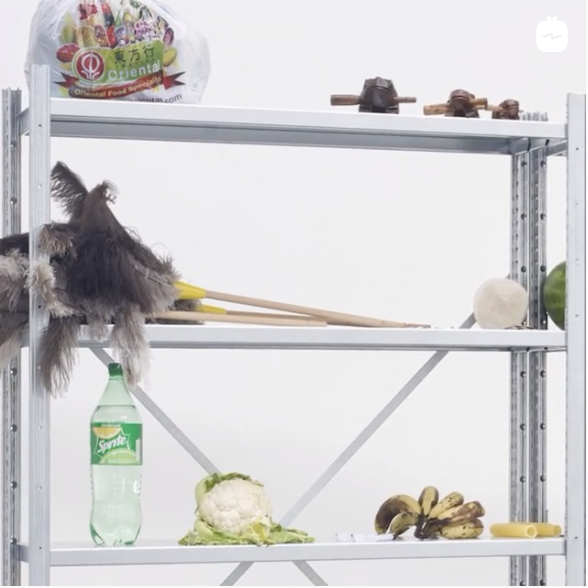 LAWRENCE ABU HAMDAN at the 34th Bienal de São Paulo
Lawrence Abu Hamdan opens up his studio and discusses his thoughts, research, and works.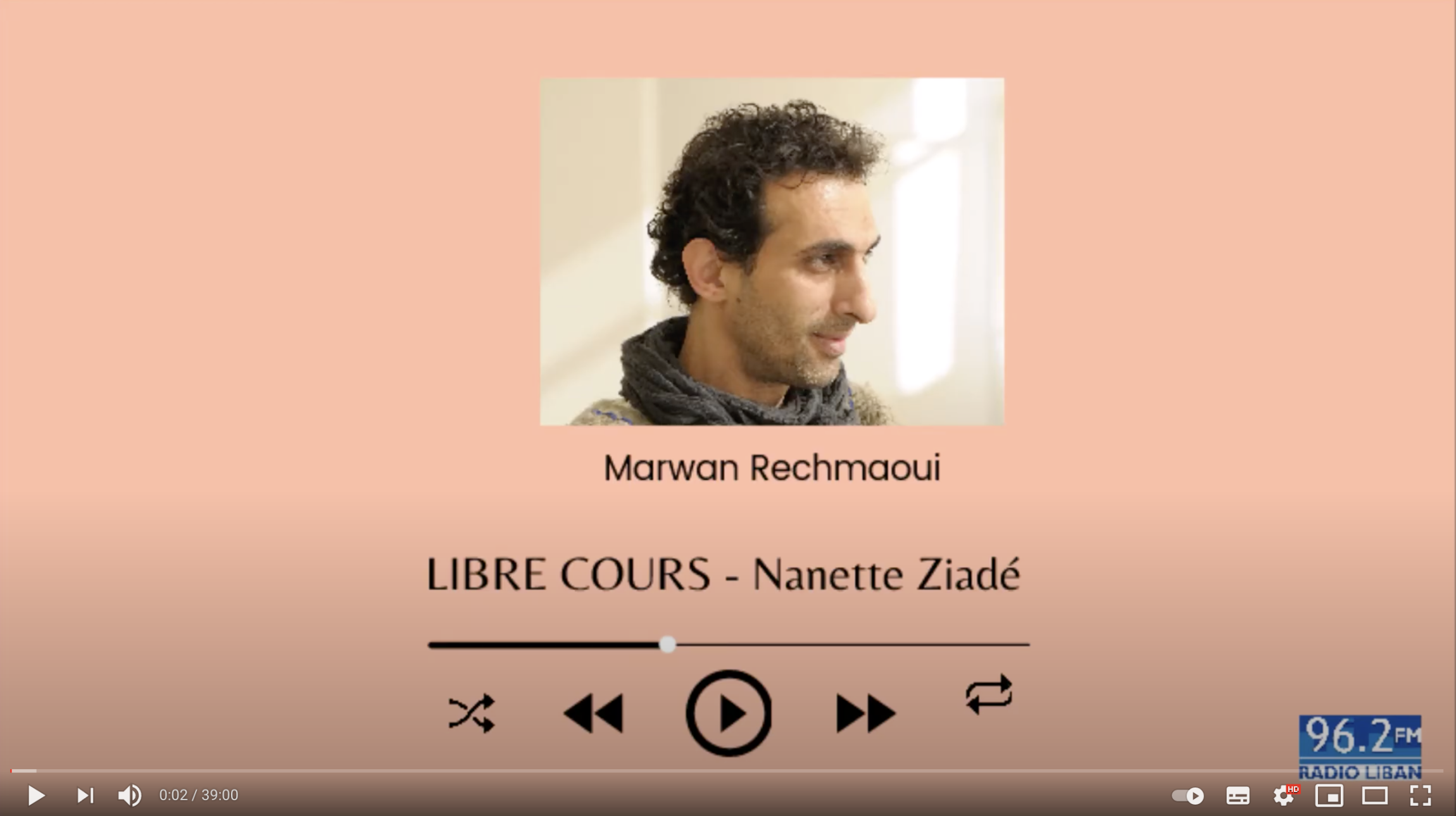 Radio interview: MARWAN RECHMAOUI discusses his works with Nanette Ziade on Radio Liban
"It was a must to show what happened in the blast. Because when we entered the Gallery on the 5th of August it was really horrible. Everyone in the Gallery was working silently, trying to pick up things from the rubble, and trying to put some order to things. […]" –Marwan Rechmaoui.

Listen to the full interview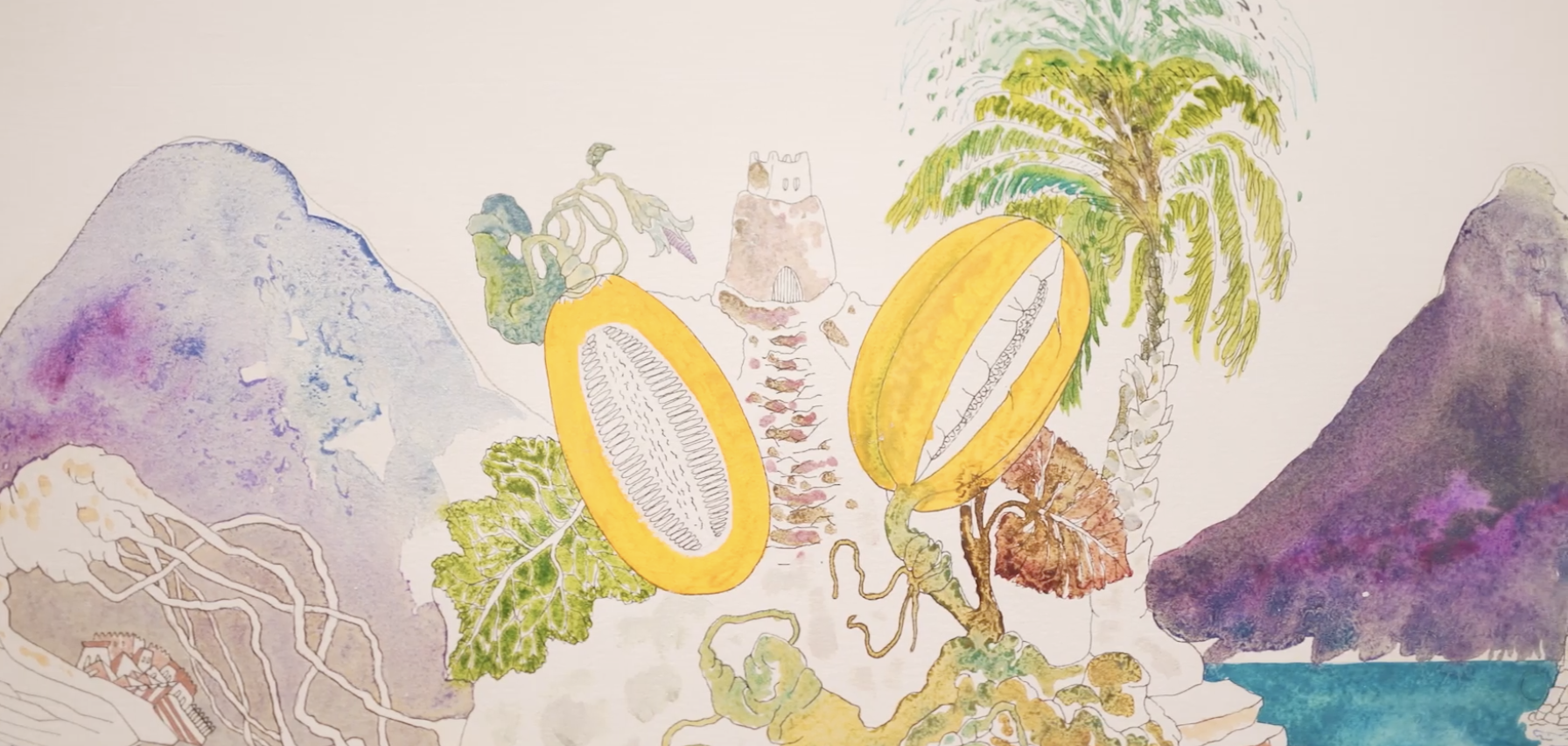 FOCUS: WAEL SHAWKY | The Modern Art Museum of Fort Worth
Hear artist Wael Shawky discuss his use of a variety of media, processes, and the dream of development. Shawky's use of storytelling through drawing, sculpture, and film captures societies in transition and how that transition takes time. 

Watch the full film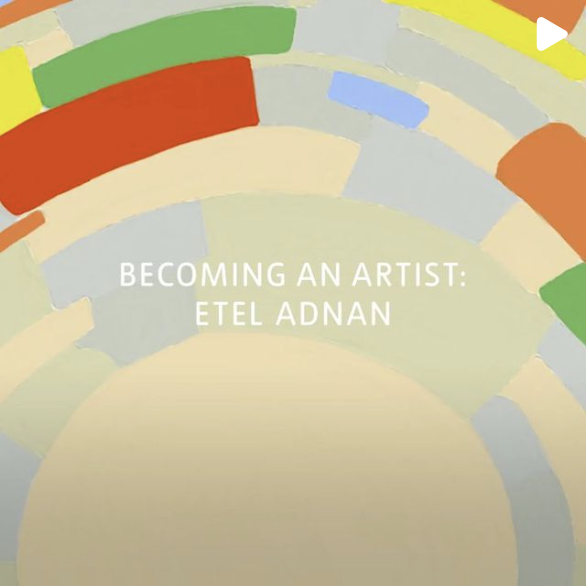 Tate Kids: Who is ETEL ADNAN?
Meet Etel Adnan, an artist in love with words and curious about the world around her.

Watch the full film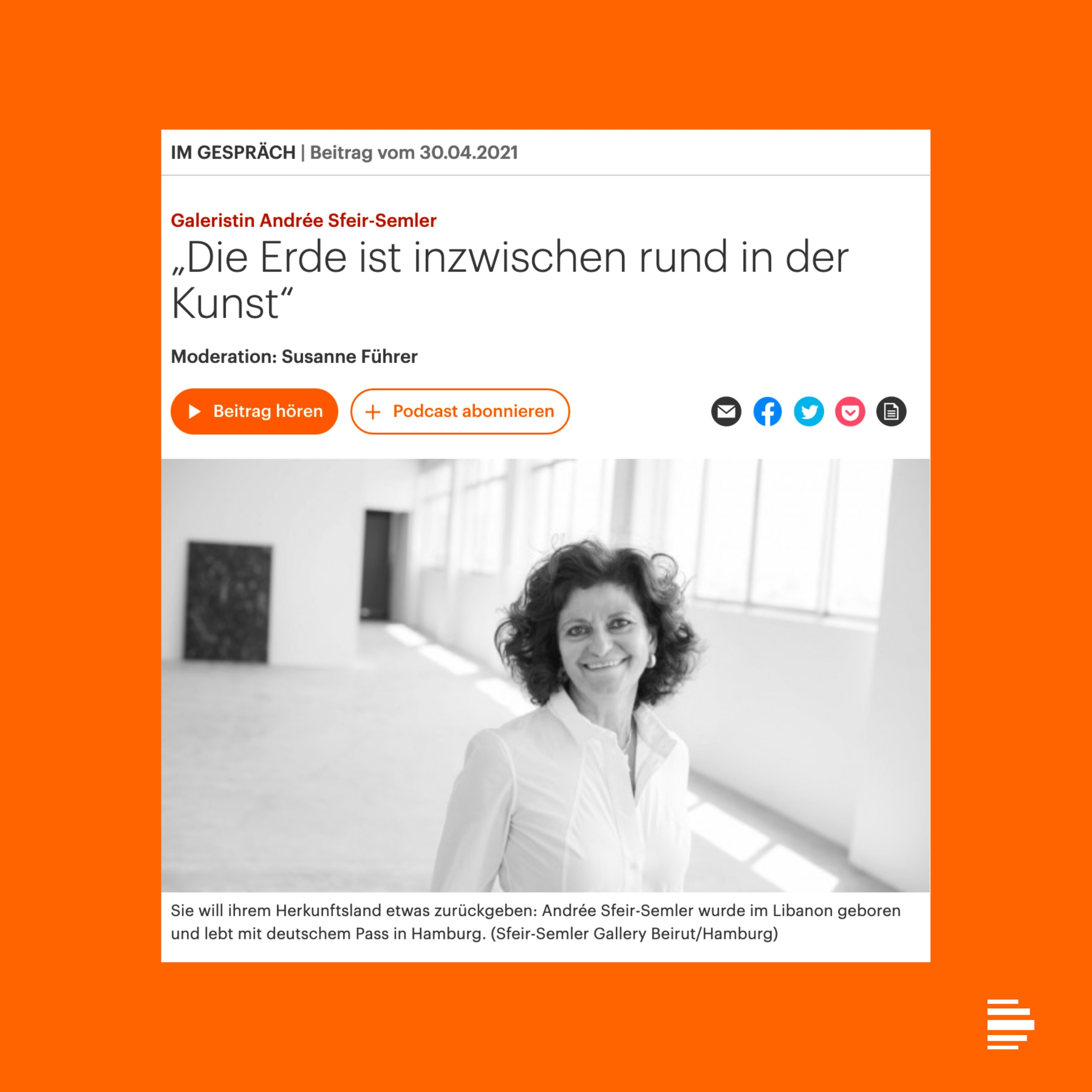 Andrée Sfeir-Semler in an interview with Deutschlandfukkultur
In conversation with Susanne Führer, galerist Andrée Sfeir-Semler talks about her trip to the gallery in Beirut and the current solo exhibition of Marwan Rechmaoui at the Beirut space.
Andrée Sfeir-Semler in an interview with MONOPOL
In conversation with Sebastian Frenzel, galerist Andrée Sfeir-Semler talks about the impacts of the explosion in the port of Beirut and the reconstruction of the gallery spaces.
"Mir egal, ob es postkolonial ist." Interview with Andrée Sfeir-Semler, taz, September 9, 2020