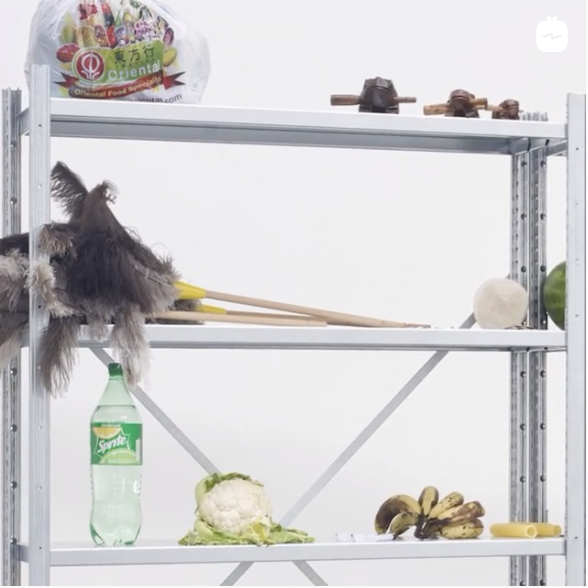 LAWRENCE ABU HAMDAN at the 34th Bienal de São Paulo
Lawrence Abu Hamdan opens up his studio and discusses his thoughts, research, and works.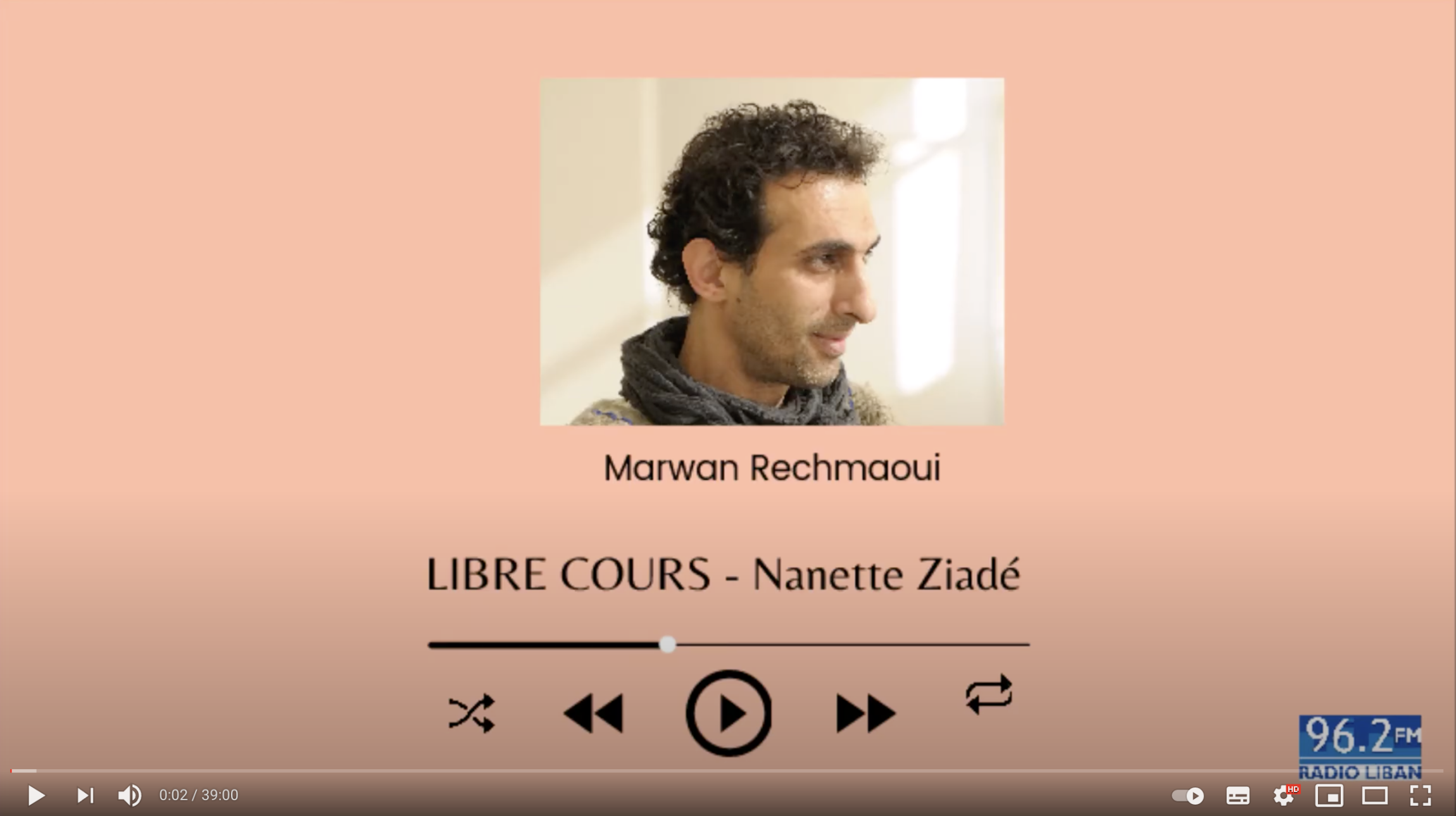 Radio interview: MARWAN RECHMAOUI discusses his works with Nanette Ziade on Radio Liban
"It was a must to show what happened in the blast. Because when we entered the Gallery on the 5th of August it was really horrible. Everyone in the Gallery was working silently, trying to pick up things from the rubble, and trying to put some order to things. […]" –Marwan Rechmaoui.

Listen to the full interview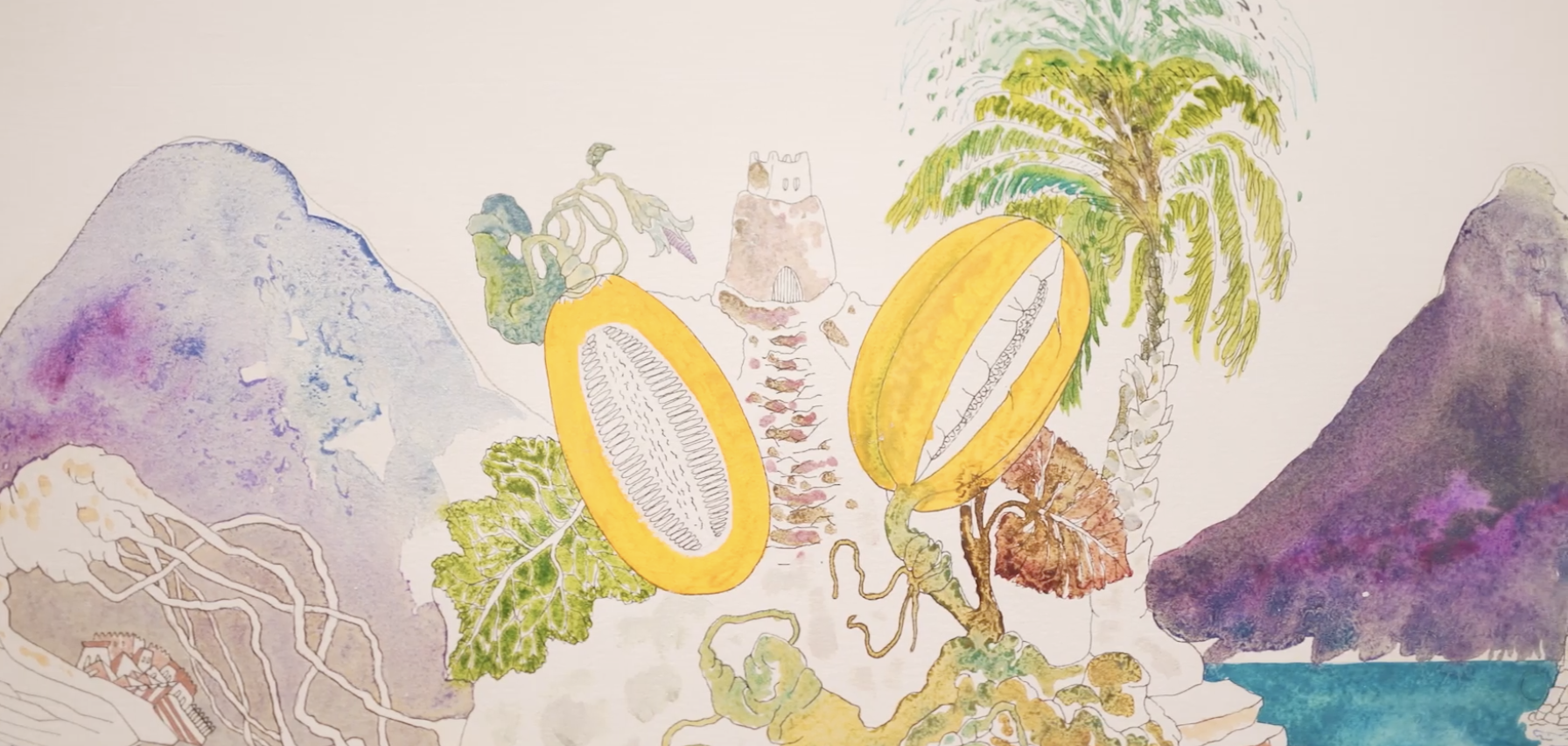 FOCUS: WAEL SHAWKY | The Modern Art Museum of Fort Worth
Hear artist Wael Shawky discuss his use of a variety of media, processes, and the dream of development. Shawky's use of storytelling through drawing, sculpture, and film captures societies in transition and how that transition takes time. 

Watch the full film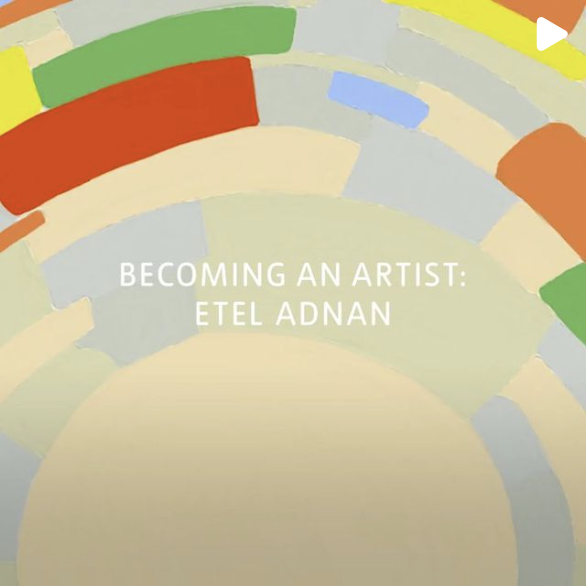 Tate Kids: Who is ETEL ADNAN?
Meet Etel Adnan, an artist in love with words and curious about the world around her.

Watch the full film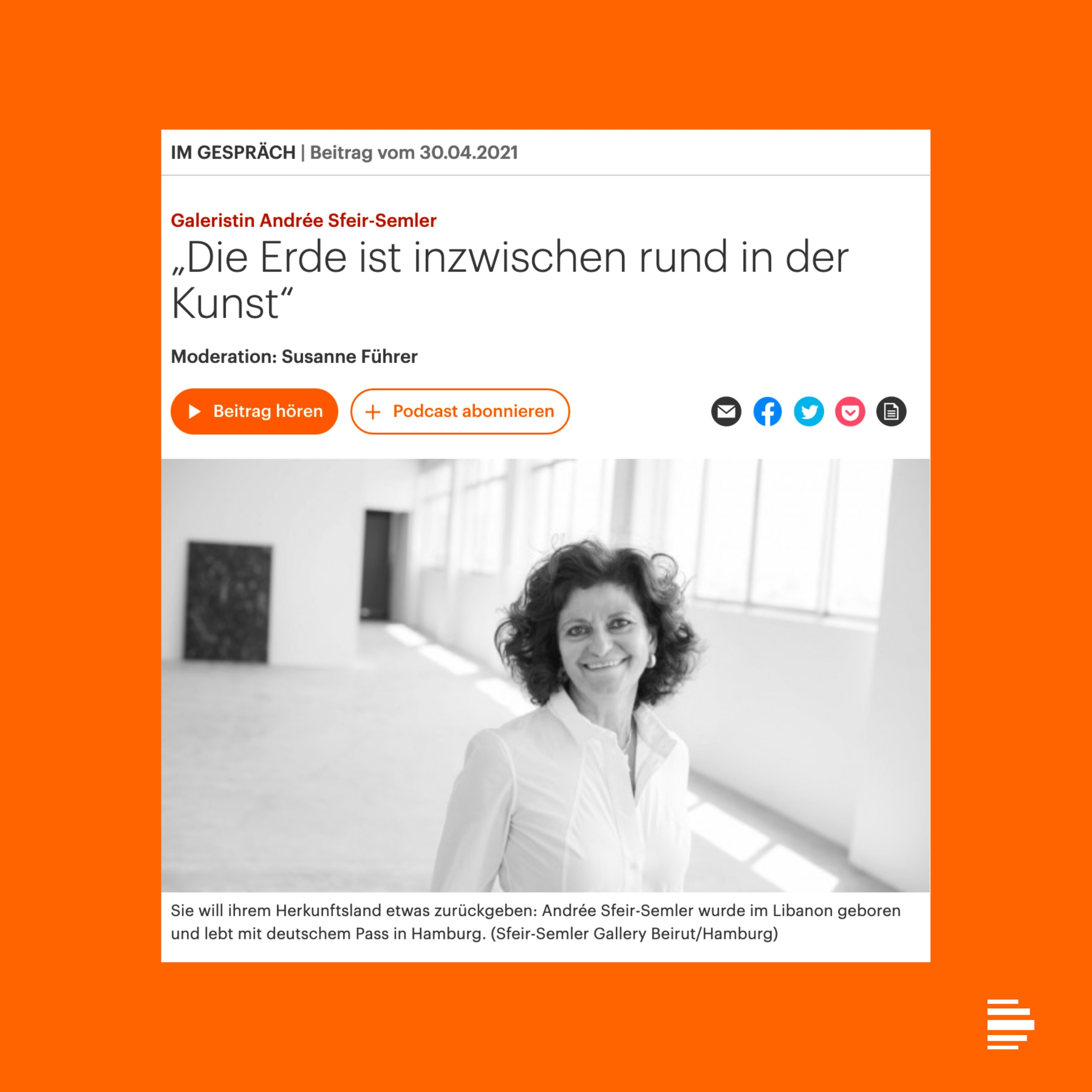 Andrée Sfeir-Semler in an interview with Deutschlandfukkultur
In conversation with Susanne Führer, galerist Andrée Sfeir-Semler talks about her trip to the gallery in Beirut and the current solo exhibition of Marwan Rechmaoui at the Beirut space.
Andrée Sfeir-Semler in an interview with MONOPOL
In conversation with Sebastian Frenzel, galerist Andrée Sfeir-Semler talks about the impacts of the explosion in the port of Beirut and the reconstruction of the gallery spaces.
"Mir egal, ob es postkolonial ist." Interview with Andrée Sfeir-Semler, taz, September 9, 2020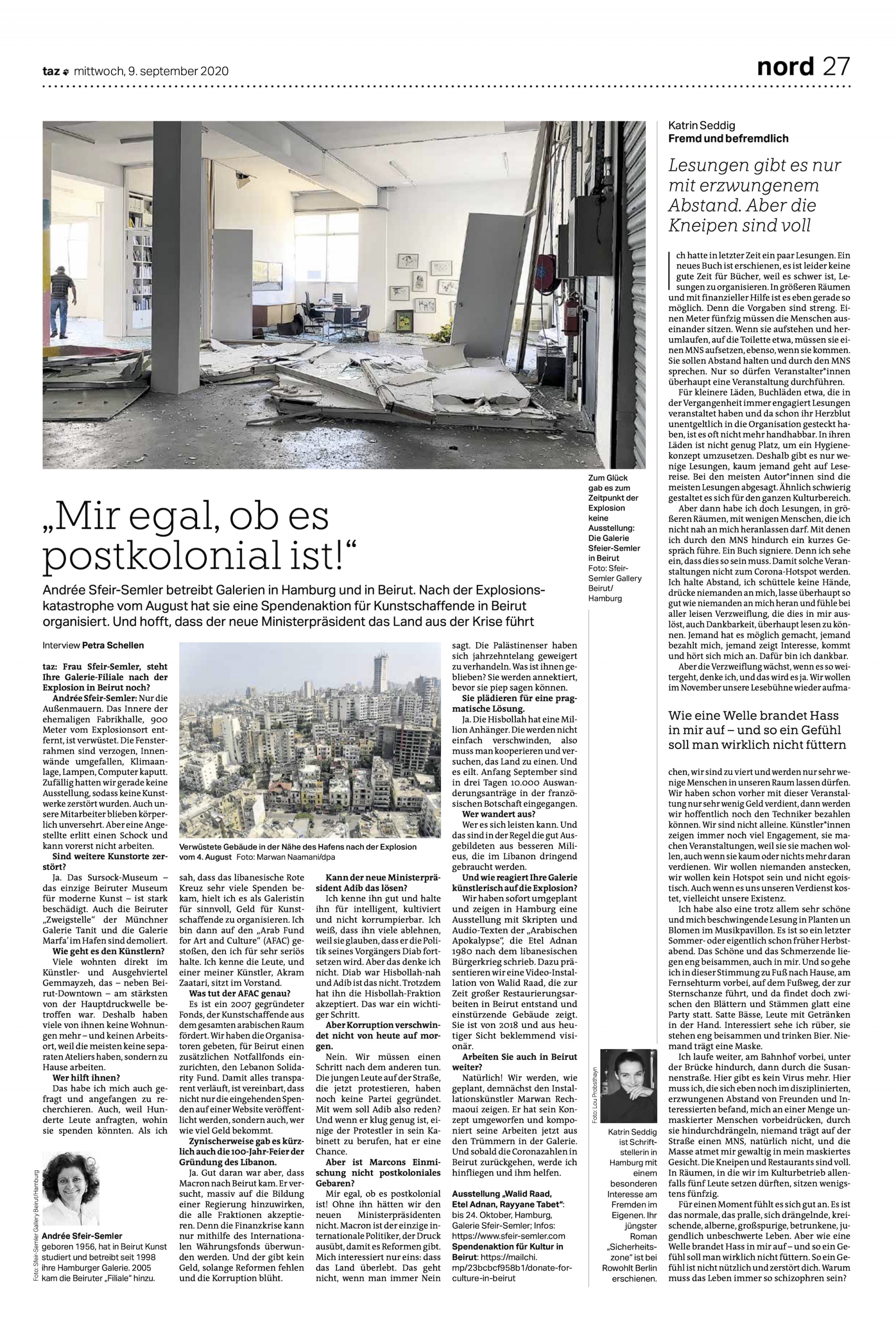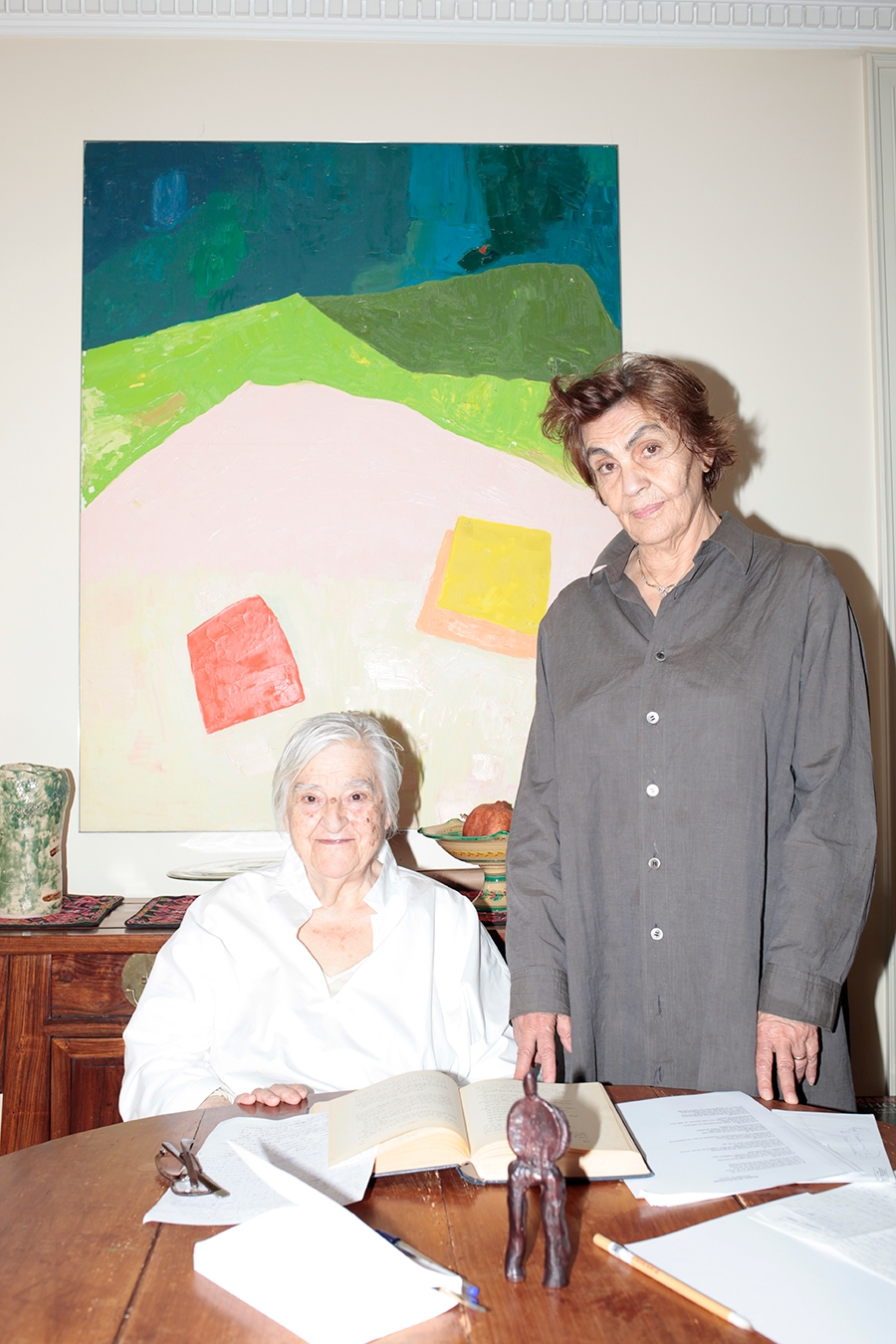 A Celebration of Etel Adnan in Frieze
Etel Adnan , whose work spans abstraction and politics, canvas and script, shuns false dichotomies. In our dire moment, she has words for the soul. With contributions by: 
Pablo Larios: The World from rue Madame
Read more
Negar Azimi: The Costs of Love
Read more
Omar Berrada: A Mind That Knows No Borders
Read more
Etel Adnan: Shifting the Silence
Read more
Joan Retallack: Etel Adnan / Glances
Read more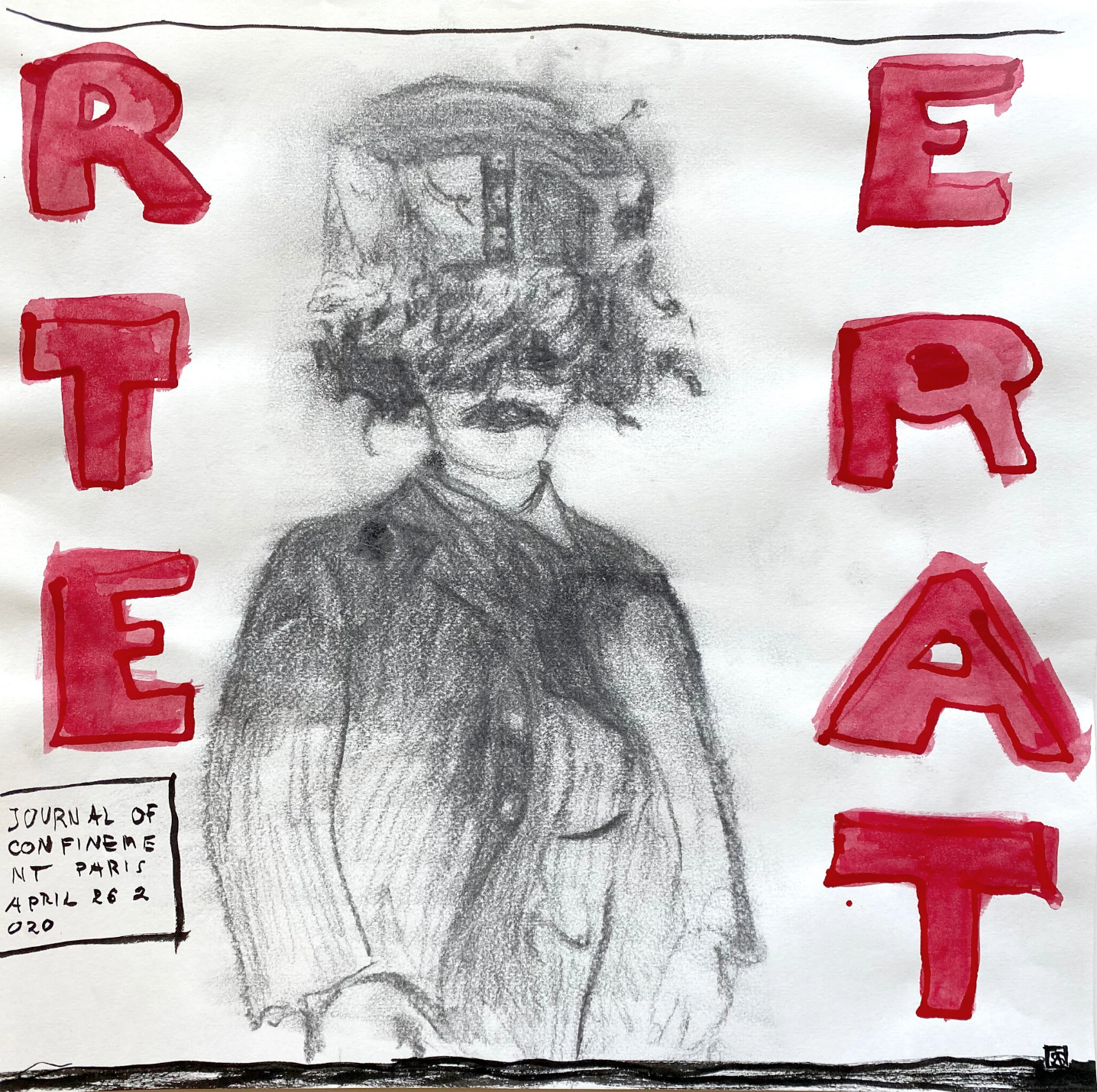 Ania Soliman and Rabih Mroué in New York Times
What Worried Artists in Lockdown? The Same Things as Everyone Else?
A major European show of work made during coronavirus confinement deals with boredom, doubt and isolation.
Wael Shawky in Selections Magazine
Celebrating the Middle Ages by Dorian Batycka | April 15, 2020

Read more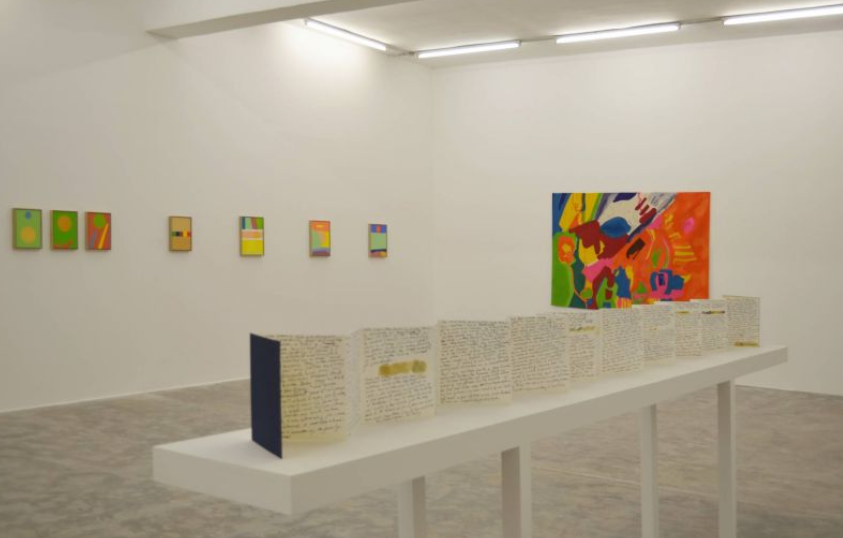 Etel Adnan's "The uprising of colors" in L'Orient-Le Jour
À la galerie Sfeir-Semler, les couleurs d'Etel Adnan se soulèvent by Zéna Zalzal | January 30, 2020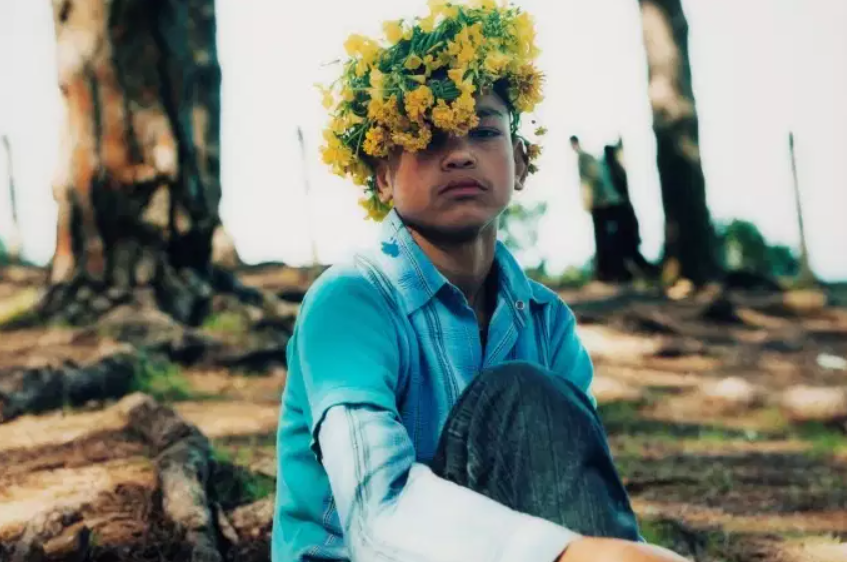 Yto Barrada in Le Monde
A Bordeaux, les fleurs jouent les premiers rôles dans l'art contemporain by Emmanuelle Lequeux | January 15, 2020

Read article
Rayyane Tabet at Harpers Bazaar Arabia
Must-See August And September Exhibitions July 23, 2018

Read article