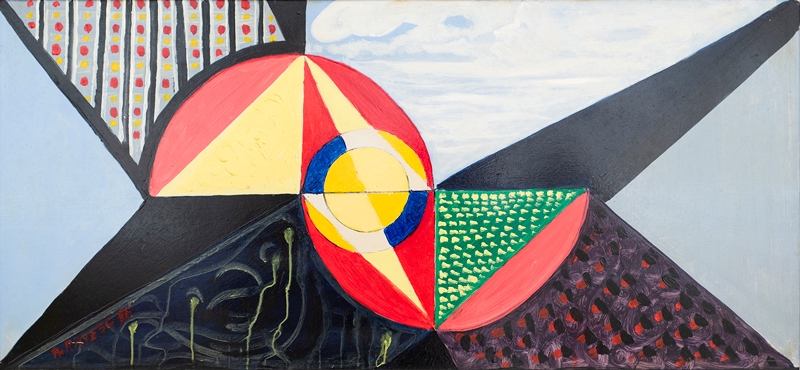 Opening: AREF EL RAYESS – Paintings from 1999
We are very pleased to invite you to the opening of Aref el Rayess's exhibition in Beirut.
Image: Aref el Rayess, Untitled, 1996, acrylic on masonite
On Thursday, December 14, from 5 to 8 pm,
at Sfeir-Semler Downtown, Beirut
Opening: Blind Date 2.0
We are delighted to announce the opening of BLIND DATE 2.0.
AMNA ELHASSAN, ALIA FARID, DANIELE GENADRY, BAYAN KIWAN, FARAH AL QASIMI, TALA WORELL
Following a first edition of BLIND DATE in our Beirut space in 2017, we are bringing the concept to Hamburg, with a group exhibition including artists from outside our gallery roster. Unknown to us and to each other, the 6 invited artists for this second edition are coincidentally all young female artists. With widely different practices and modes of expressions, they all have ties to the Arab-speaking world, and address each in her own way questions and subject matters linked to their roots and cultural heritage.
Image: Farah al Qasimi, Surge, 2022, Film
On Thursday, November 2, from 6 to 9 pm,
at Sfeir-Semler Gallery, Hamburg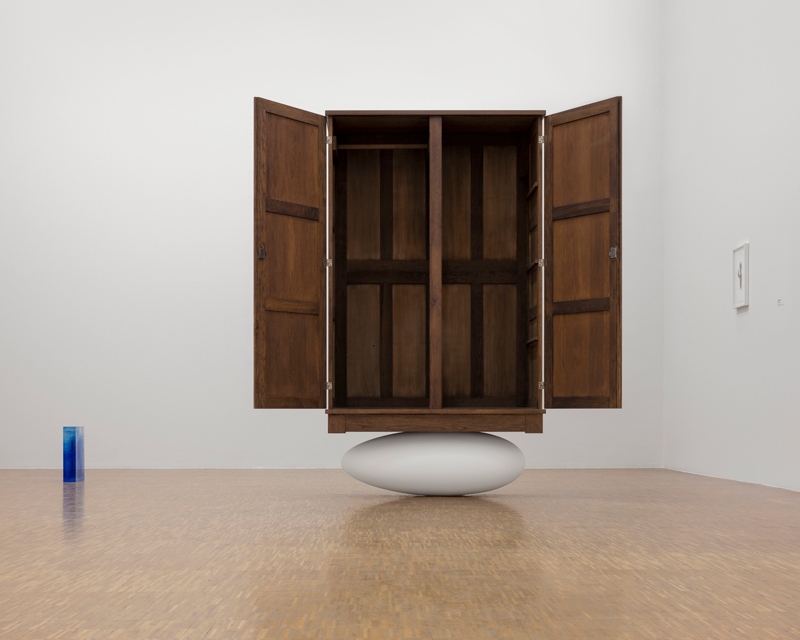 TARIK KISWANSON Awarded The Marcel Duchamp Prize 2023
Congratulations! Tarik Kiswanson Awarded The Marcel Duchamp Prize 2023
The jury honors Kiswanson's multidisciplinary work for its accomplishment both in its formal dimension and in its relationship to history. Relying on the energetic relationships between various elements, his work aims, with great sensitivity, at a universal message, the jury explained its decision.

Image: Tarik Kiswanson, Cocoon Wardrobe, 2023, oak, beech, resin, fiberglass, paint
The exhibition "Prix Marcel Duchamp 2023: The Nominees" is on view at Centre Pompidou in Paris until January 8, 2024.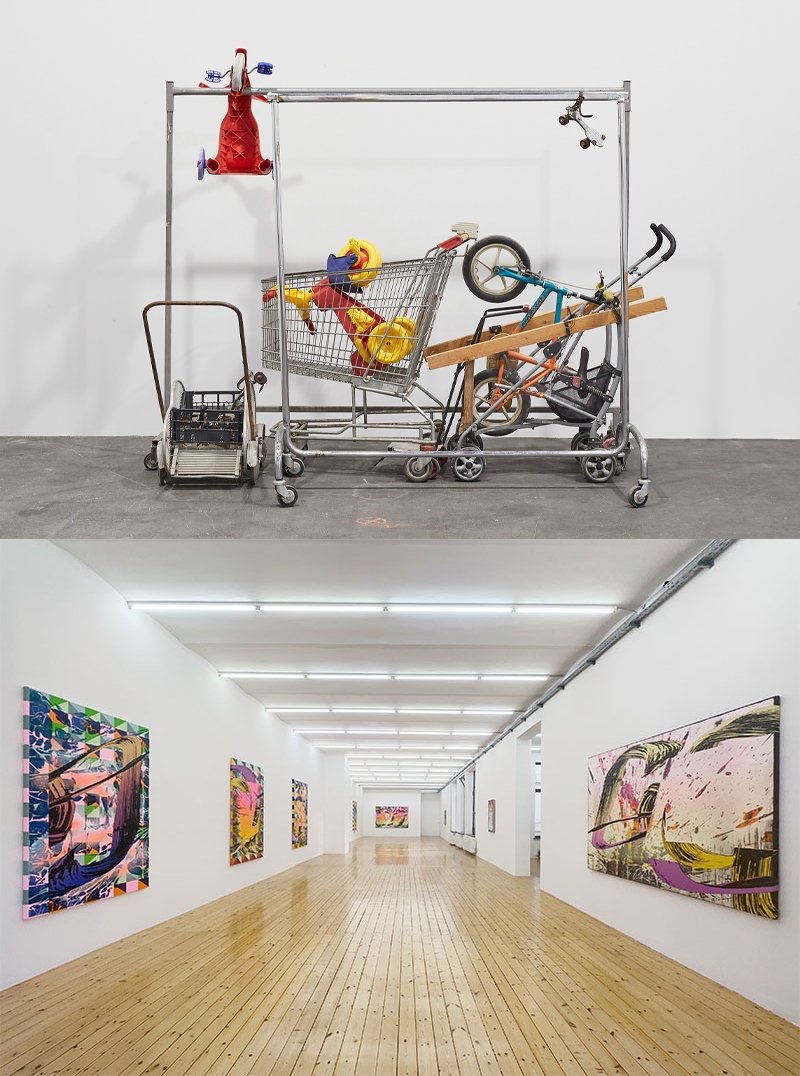 Opening of two exhibitions: KHALIL RABAH Relocation, Among Other Things | CHRISTINE STREULI Falling apart (permanent version)
We are happy to present two solo exhibitions in our space in Hamburg, on Thursday, September 7, 6 - 9 pm.
KHALIL RABAH
Relocation, Among Other Things
CHRISTINE STREULI
Falling apart (permanent version)
September 7 - October 27
Mo - Fr 11 am - 7 pm, Sa 11 am - 4 pm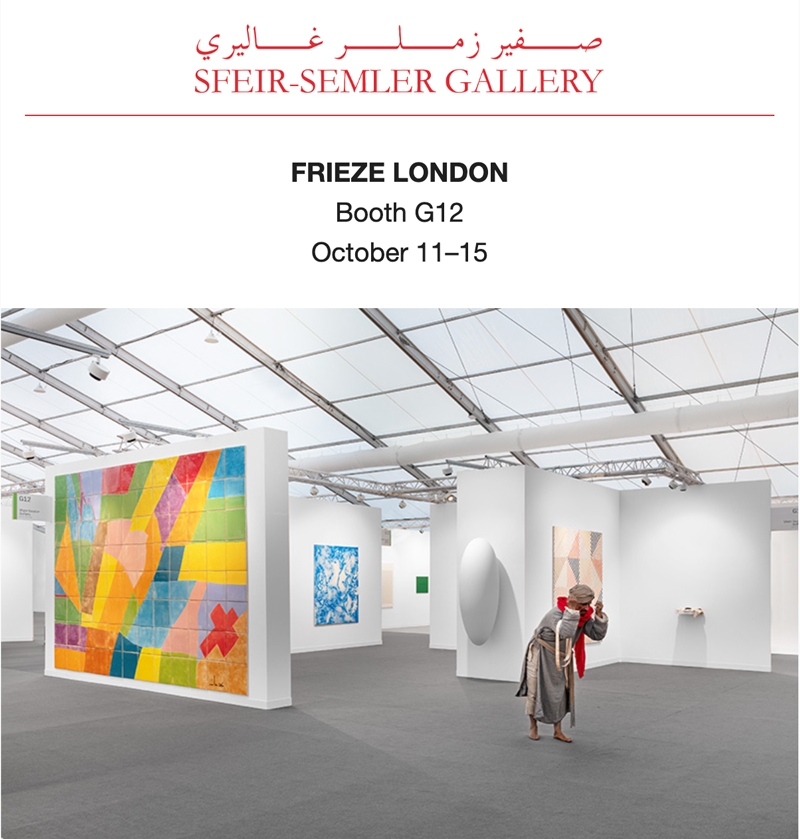 See you at FRIEZE LONDON 2023 | Booth G12
Looking Forward to Seeing You at FRIEZE LONDON.
Art Unlimited 
ETEL ADNAN, MOUNIRA AL SOLH, YTO BARRADA, DINEO SESHEE BOPAPE, SAMIA HALABY, TARIK KISWANSON, MARWAN, RABIH MROUE, WALID RAAD, AREF EL RAYESS, WAEL SHAWKY, RAYYANE TABET, AKRAM ZAATARI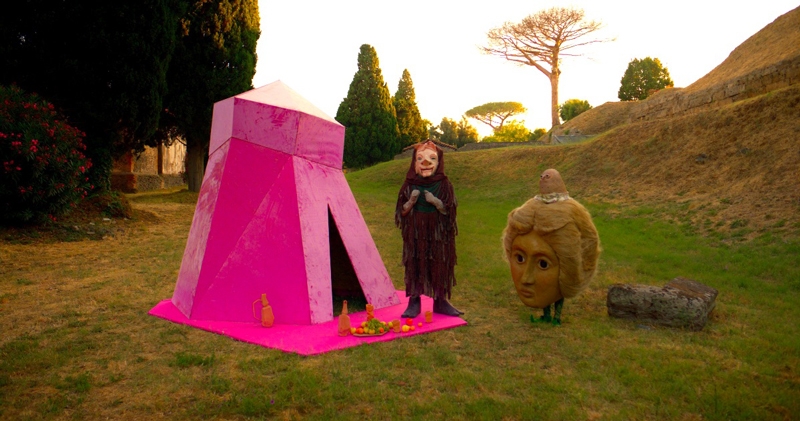 Opening: WAEL SHAWKY – I am Hymns of the New Temples
Sfeir-Semler Gallery is proud to announce WAEL SHAWKY's solo exhibition in our Karantina flagship space in Beirut, with a new multifaceted colossal project, including a film, sculptures, paintings, and an installation.
Premiering Shawky's I am Hymns of the New Temples in the Arab-speaking world, the exhibition centers around the film produced for the Pompeii Commitment program which takes as a starting point the ancient city buried under the ashes of Mount Vesuvius eruption in 79 A.D. and its multiple layers of interconnected ancient Mediterranean societies. The work questions the constructed narratives of humanity's genesis, and how stories transmitted through space and time, across generations, millennia and continents often overlap as one civilization fades and another replaces it.
Image: Wael Shawky, I Am Hymns of The New Temples: Pompeii, 2023, Film
August 31 - December 29
Mo - Fr 10 am - 6 pm, Sa 11 am - 5 pm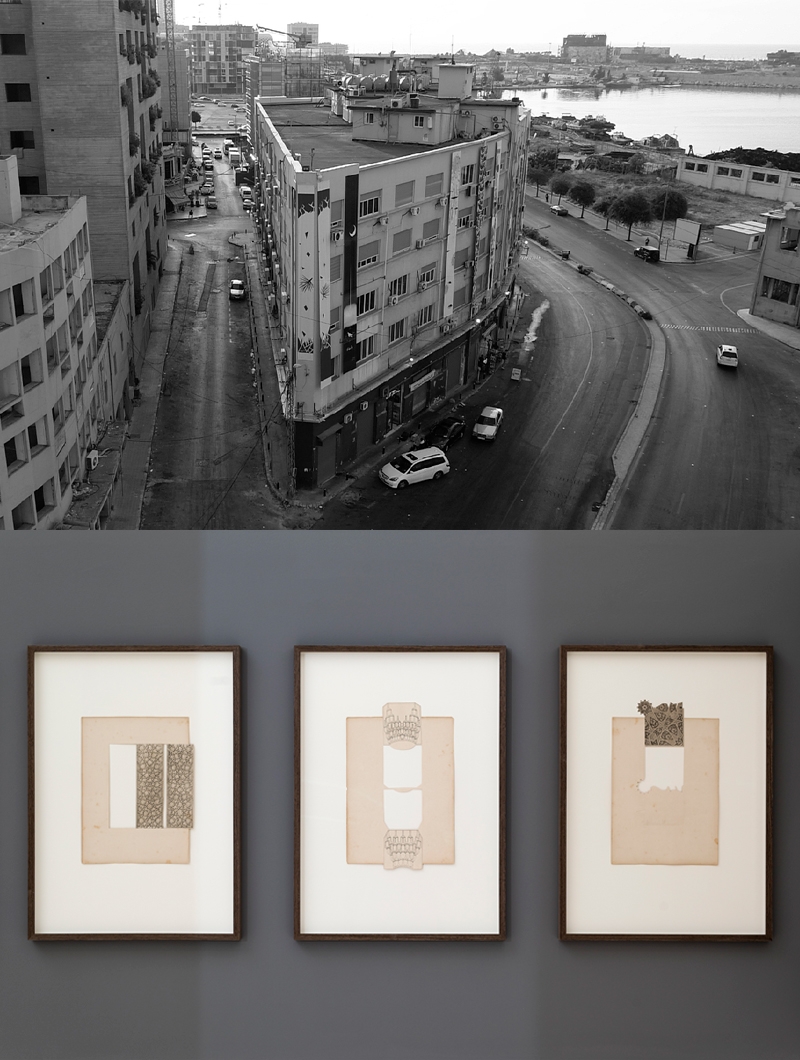 Opening: New Space With A Show By RAYYANE TABET
Come visit us in our new space in Downtown Beirut with a show by RAYYANE TABET.
We are opening the space with RAYYANE TABET's exhibition Arabesque in which the artist tackles themes of cultural appropriation and original context through the lens of this stylized ornamental pattern found in all genres of art. The word itself originally meant "in the Arabic style" in Italian. Today, it still indicates an ornamental design consisting of intertwined flowing lines but interestingly, does not exist in the Arabic language.
August 24 - December 8
Mo - Fr 11 am - 6 pm, Sa 11 am - 5 pm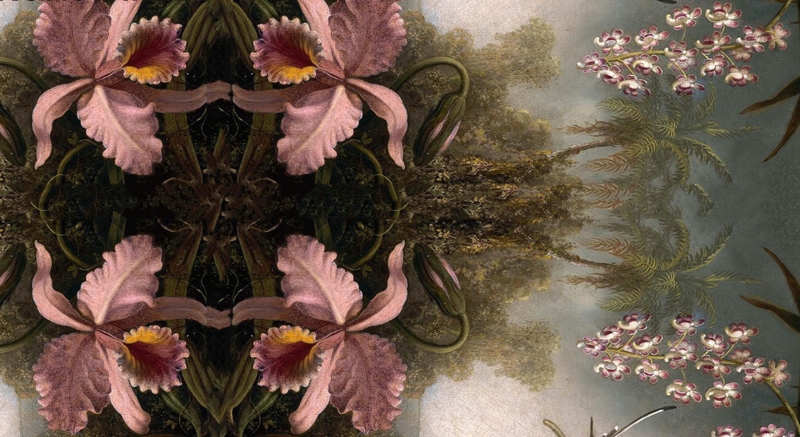 WALID RAAD Cotton Under My Feet: The Hamburg Chapter
at Hamburger Kunsthalle
in Collaboration with Kampnagel Sommerfestival, Hamburg
Cotton Under My Feet
August 10, 2023 – November 12, 2023
 
In cooperation with the Kampnagel International Summer Festival (10–27 August 2023), the Hamburger Kunsthalle is hosting in 2023 a project by the Lebanese-American artist Walid Raad. In the style of his presentation Cotton Under My Feet at the Museum Thyssen Bornemisza (2021/2022), Walid Raad is designing a parcours through the galleries where the Hamburger Kunsthalle's permanent collection is on view. His interventions will document events in the history of the collection in narratives that are partly true and partly fictional. Juxtaposing existing exhibits with purported finds from the museum's repositories, Raad thus spins new tales about how the collection came together. He will also display his own works alongside the collection objects, highlighting historically relevant details to uncover previously unknown facts about the history of the museum.
More information
Opening: RAYYANE TABET – The Return
Sfeir-Semler is very happy to announce RAYYANE TABET's solo exhibition opening in our gallery in Karantina, Beirut.
The Return is an immersive installation that completely transforms the vast exhibition space of Sfeir-Semler Beirut, turning it into a foreign stratosphere. Stepping into the gallery, visitors are immediately bathed in a blue haze that engulfs objects and people alike and magically transforms their appearances. After the eyesight has adjusted to the dimmed setting, one distinguishes awe-inspiring, larger-than-life images of a bull's head, that look like reliefs on a series of 8 symmetrically built free-standing walls.
May 4 - August 19
Mo - Fr 10 am - 6 pm, Sa 11 am - 5 pm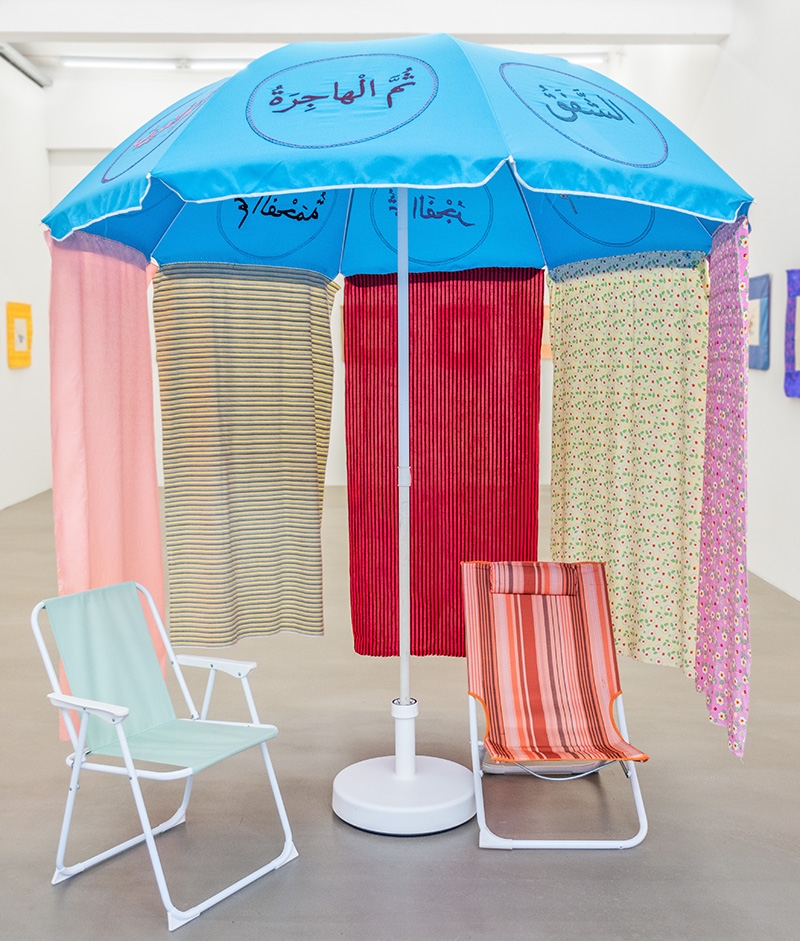 Opening: MOUNIRA AL SOLH – Pocket Rhythms
We are proud to present MOUNIRA AL SOLH's second solo exhibition in our Hamburg space, including painting, drawing, textile, installation, video, performance, and sound works.
Pocket Rhythms draws its title from the artist's immersion into popular Arabic music from the 70s and 80s. These omnipresent tunes in war-torn Lebanon would fill gaps between news bulletins, as continuous radio sounds rose in the air from shelter to shelter. The habit remained, and as Al Solh paints, she constantly keeps sound playing in the background. The result is a new series of loud, flamboyant paintings that transpose a sense of immediacy and urgency, and that question the intersection of artistic production and political unrest, the contexts in which works are made and performed, and the role music plays in our collective memory. What starts with lyrics from an iconic song, often ends in a mash up of personal moments, sprawled on canvas.
Image: Mounira Al Solh, Aala al bahr, at the beach, 2023, Embroidered beach parasol, textile, two beach chairs, video, sound
April 20 - August 19
Mo - Fr 11 am - 7 pm, Sa 11 am - 4 pm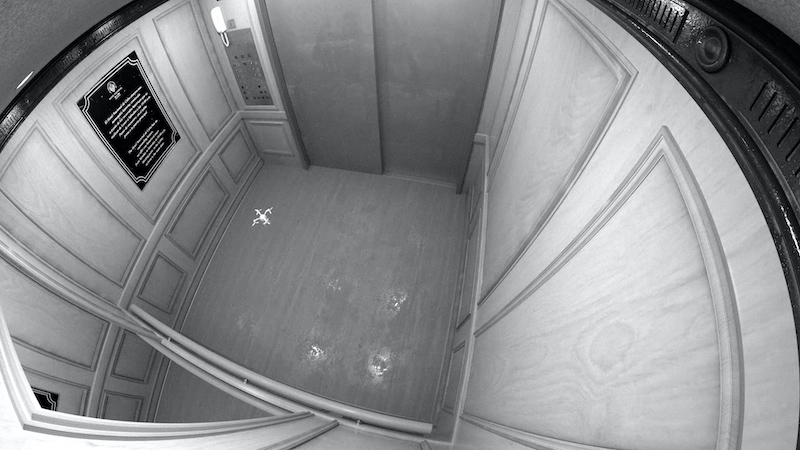 SUNG TIEU: Everything or Nothing at our Hamburg space
Sfeir-Semler Hamburg is happy to announce the first solo exhibition of Sung Tieu!
Join us for the opening on February 3rd from 6 to 9 pm
Sung Tieu: Everything or Nothing
through April 16, 2022

Image: Sung Tieu, Moving Target Shadow Detection, 2022, HD animation and sound (video still)
Opening hours: Mo - Fr, 10 am - 7 pm Sat, 11 am - 4 pm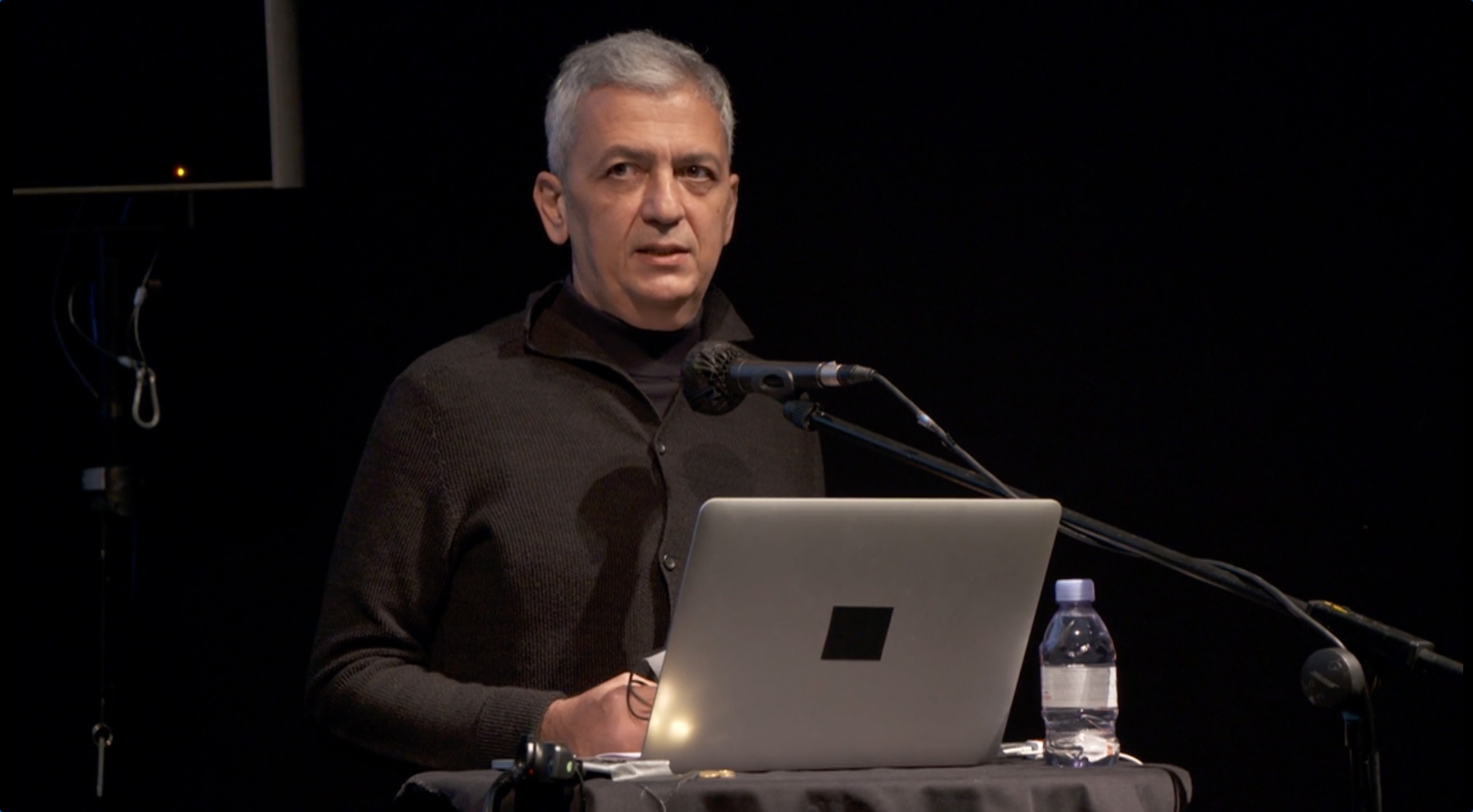 Watch now: "Changing Hands: Objects on the Move", a symposium curated by Akram Zaatari at Centre Pompidou
In case you missed it, you can now watch "Changing Hands: Objects on the Move", a symposium curated by Akram Zaatari on December 8, 2021 at Centre Pompidou online.
"Objects change function and consequently change value and status over time. They are sometimes sent to storage, sold or bought, buried or trafficked and, eventually, get extracted from larger constellations or a living fabric. Objects thus change hands, which adds to their biographies. They are displaced, gifted, studied copied and reproduced or exhibited. The symposium looks at the mechanisms that accompany these shifts in property and value through artist's works."
You can watch the whole recording of the event here.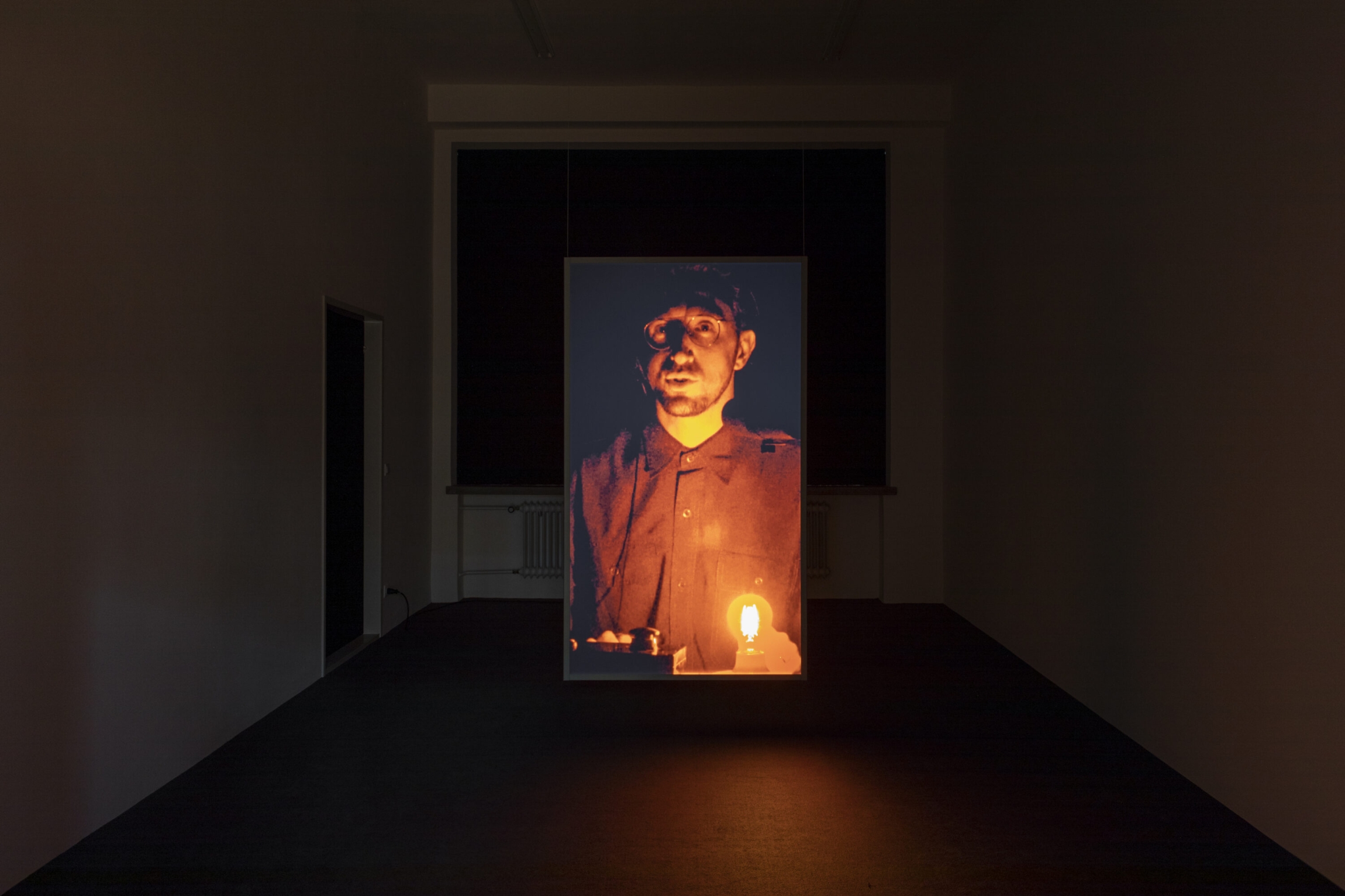 "The Witness-Machine Complex" by Lawrence Abu Hamdan chosen to be "Exhibition of the year" 2021 in Germany by AICA Germany
AICA Germany has chosen the exhibition The Witness-Machine Complex by Lawrence Abu Hamdan at the Kunstverein Nürnberg to be "Exhibition of the year" 2021 in Germany.
We would like to thank the artist and the Kunstverein Nürnberg for their exceptional work and the German section of the International Association of Art Critics for their decision. Our special thanks go to the members and supporters of Kunstverein Nürnberg, for making the exhibition possibile.
Lawrence Abu Hamdan, 1000 plastic chairs, 2020, digital video of live performance, Duration: 13'. Photo: Lukas Purmayr
Opening of two exhibitions: FLORIAN THOMAS time after time | ETEL ADNAN new works
We cordially invite you to the opening of two exhibitions in Hamburg on Thursday, November 11, from 6 to 9 pm
FLORIAN THOMAS
time after time
ETEL ADNAN
new works

November 11 - January 22
Mo - Fr 11 am - 7 pm, Sa 11 am - 4 pm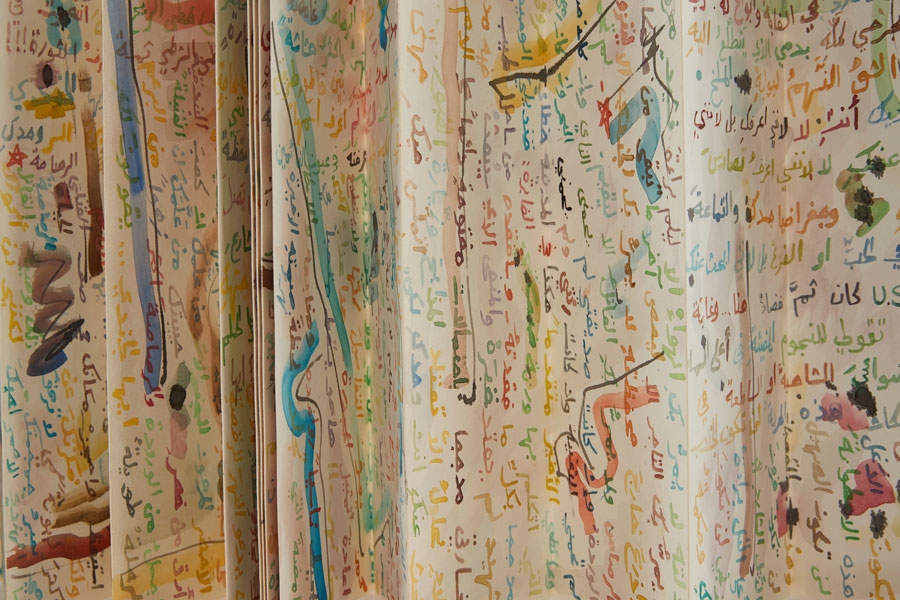 ETEL ADNAN - presented by Klaudia Ruschkowski on Tuesday, October 19, 2021, 8 pm at Buchhandlung Böttger, Bonn, Germany
On Tuesday, October 19, 2021, at 8 pm Klaudia Ruschkowski will read from the poetic work of Etel Adnan and present her work at the Buchhandlung Böttger in Bonn.