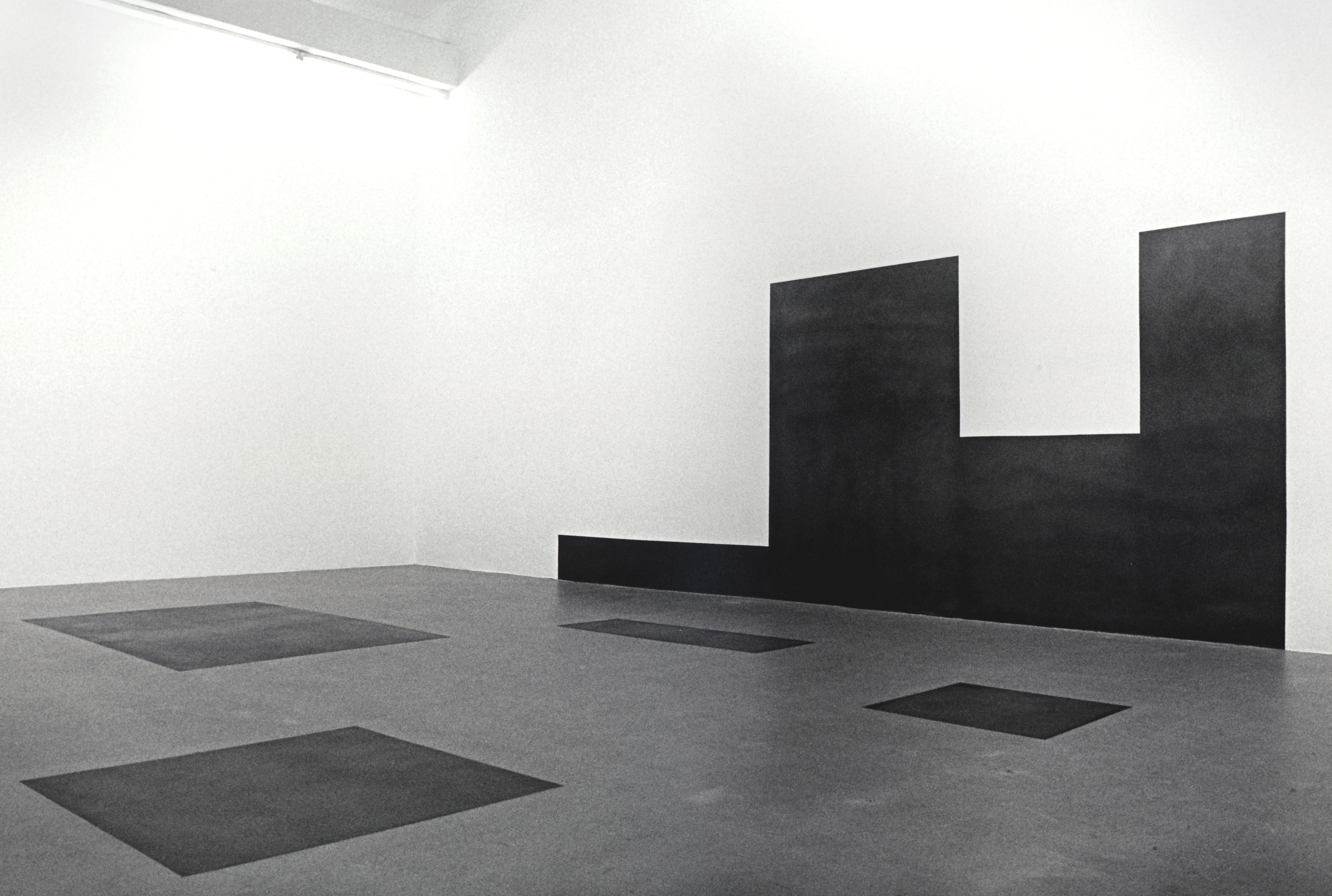 Sfeir-Semler Gallery Hamburg, 2005
Ulrich Rückriem (b. 1938, Düsseldorf) lives and works in Cologne and London. From 1957 until 1959 he apprenticed as a stonecutter in Düren, followed by employment as a journeyman at the Dombauhütte workshops of Cologne Cathedral. Before starting his academic career as a professor at several Fine Art Academies in Germany (Academy of Fine Arts in Hamburg, State Academy of Art in Düsseldorf, Städel Art Institut in Frankfurt/Main), Rückriem worked as a free-lance artist producing minimalist sculptures from stone, steel and rarely from wood.    
Rückriem as a stonecutter is very interested in the quality of material. His sculptures appear not only through their material, but also through size, volume and the relation to their surrounding space. Rückriem reduces his artistic incisions to a bare minimum by breaking a boulder to its desired form firstly, then cut it in separate pieces and finally compound it to its primary shape. Drill holes, breaking edges and other marks of his work stay visible to the spectator. However, Rückriem does not aim for a subjective expression or "handwriting", in fact he aims for objectivity through the aforementioned process.
Many of Rückriems works are accessible to the public in public spaces, mostly in Europe. Rückriem has also partaken in many national and international exhibitions in museums and galleries since the mid-1960s. He had solo exhibitions at the Neue Nationalgalerie Berlin (1998, 2004, 2009), Hamburger Kunsthalle (2005) and Museum Ludwig Cologne (2007) and participated at the 38. Biennale die Venezia (1978), documenta 7 (1982), 8 (1987), 9 (1992). His works are represented in several public collections, for example the Neue Nationalgalerie Berlin, the Hamburger Bahnhof Berlin, the Fondation Cartier Paris, the ARCO Foundation Collection Madrid or the MACBA Barcelona. Rückriem has received several prizes and awards, including the Förderpreis des Landes Nordrhein-Westfalen für Bildende Kunst (1973), the Konrad-von-Soest-Preis (1984), the Deutsche Kritikerpreis für den Bereich Bildende Kunst (1984), the Arnold-Bode-Preis from the documenta-capital Kassel (1985), the Piepenbrock Preis für Skulptur (1998), the Große Kulturpreis der Sparkassen-Kulturstiftung Rheinland (2001) and the Kunstpreis des Kreises Düren (2015).